Jamie S Knoertzer
Executive Director of Recruitment
jamie.knoertzer@nm.com
Office 616-774-2031
My Networks:
Careers
If you're looking for a career with impact, you've come to the right place.
People evaluating their next career move deal with two primary questions: What do I want to do, and for whom should I do it? There are a number of factors that make becoming a Financial Representative with the Northwestern Mutual an attractive career decision. Perhaps the most frequently cited benefit is freedom of choice: to choose one's clients, areas of specialization, work style and hours. Furthermore, the earning potential is limited only by one's drive, determination and energy. It's the ability to tailor a career to the specifications that work best for the individual. And you'll have exclusive access to the products and services available through Northwestern Mutual Life Insurance Company.
The Grand Rapids office of Northwestern Mutual is an organization that has built an outstanding reputation among clients and associates and within the community by adhering to its core values: integrity, respect, passion and commitment to excellence. Training and continuing education are priorities, and the experienced, diverse and successful professionals of the Grand Rapids office of Northwestern Mutual always are available to share their knowledge and expertise.
What's it like to be a financial representative at Northwestern Mutual - West Michigan?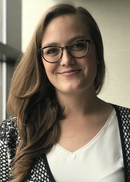 Caitlin C Crowley
Campus Recruiter
caitlin.c.crowley@nm.com
Office 616-774-2031
My Networks: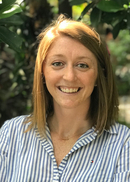 Sarah A Susan
Campus Recruiter
sarah.a.susan@nm.com
Office 616-774-2031
My Networks: