Jamie S Knoertzer
Executive Director of Recruitment
jamie.knoertzer@nm.com
Office 616-774-2031
My Networks:
Career Changers
Changing careers doesn't have to be a daunting proposition. With the support of a quality organization, it can be an easy transition.
Many attorneys, bankers, accountants, educators, and military personnel have two things in common … they enjoy helping people and have transitioned into successful careers as financial representatives with the Northwestern Mutual.
Ever wonder what it's like to take the leap to try a new career?
Watch "
A Day in the Life of a Full-Time Representative
"
Gather some insights from this in-depth look into the life of three new Northwestern Mutual financial representatives with very different career backgrounds. Find out what they do on a daily basis, why they changed jobs, and what they enjoy about this career.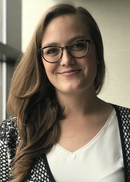 Caitlin C Crowley
Campus Recruiter
caitlin.c.crowley@nm.com
Office 616-774-2031
My Networks: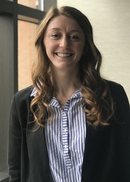 Sarah A Susan
Campus Recruiter
sarah.a.susan@nm.com
Office 616-774-2031
My Networks: